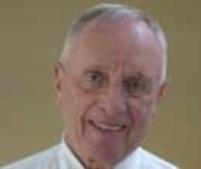 Chairman and Director, National Institute of World Trade (NIWT), New York
Spencer has been active in global trade for 50 years in an array of senior management positions serving the companies he worked for and the general international trade community.
By many, he is considered one of the most knowledgeable and highly skilled international executives in the United States. Newsday, a leading NY Newspaper and many astute global players refer to Spencer as "Mr. International".
He has served multinational corporations such as General Electric, Bendix and Sperry, becoming a Vice President of the latter two, with responsibilities which included all aspects of international trade.
In 1986, Spencer focused over 25 years of experience into creating the National Institute of World Trade (NIWT) which was chartered by the State of New York as a not-for-profit, international consulting and educational training organization.
That organization is recognized today as a leader in global education, training, leadership and consulting with a team of experienced professionals serving both the public and private arena.
Spencer Ross, when previously serving as President of NIWT, provided a range of international training, educational services and project management assistance to U.S. and foreign clients, both public and private.  A partial list of clients have Included  US  Departments of State, Energy and  Commerce, New York State Department of Economic Development, US Trade and Development Agency, Brookhaven National Laboratory, Lawrence Livermore National Laboratory, many US and foreign universities and the Jamaica Development Corporation.
He has led trade missions to the Soviet Union, Russia, China, Africa the Middle East and Central America.  Additionally many projects and educational conferences have been organized on behalf of various governments and institutions including the United States Agency for International Development, the governments of the Philippines, Turkey, Trinidad and Tobago, El Salvador, Panama, Puerto Rico, China, Russia, Ghana , Kenya and American Samoa.
Appointed by successive US Secretaries of Commerce, Spencer Ross  has served as the Chairman of the New York  District Export Council;  President of the US-NIS Chamber of Commerce; Chair of the World Trade Council and Director of the Long Island Association, Board of Directors of Friends World College (now the Global College of Long Island University),  Director of the Italy-America Chamber of Commerce and the Advisory Board of the "Association Internationale des Etudiantes en Sciences Economiques et Commerciales  (AIESEC)"  the largest international student program specializing in internships, with chapters throughout the world.
Additionally Spencer has worked within many industry verticals and industry associations in Pharma, Aerospace, Defense, Electronics … to name a few and along with the United States Chamber of Commerce in Washington, DC.
He has been recognized for his accomplishments by New York State, the US Department of Commerce, the US Small Business Administration, the State University of New York and the Foreign Language Teachers Association of New York State.
Spencer Ross will serve in the role of Chairman of the Board of Advisors of the re-focused NIWT. The re-focused initiative will be a partnership with Blue Tiger International … a premier consulting and supply chain Management Company engaged in global trade, based in NY, with both a domestic and international footprint in over 100 key domestic and international cities.
NIWT will continue in its original mission as a not-for-profit 501-C3 organization providing educational and training services for an even larger sector of clients, building on the specialized curriculum available through Blue Tiger International and NIWT.  Special services required for international markets include such skills as supply chain management , human resource planning, distribution and logistics management, trade compliance and government regulations,  organizational structure, contract administration, tactical and strategic planning, guidance services including protection of intellectual property rights, regulatory issues  and contract administration. Purchasing, sourcing, sales, marketing and business development in all aspects of business are also being managed including the important area of "negotiation skills development".  All are critical and specialized needs for those companies which are seeking entry to hitherto-untapped foreign markets as well as facilitating entry into the United States.
NIWT will provide necessary support to multinational conglomerates and larger companies that can benefit from our services however … Many new and smaller companies  do not have the special skills to cope with the special regulatory needs which apply to the transfer of both products and services to and from world markets.
Typical projects which have been completed by Spencer Ross include:
Created and operated a " Trade Development Consortium", on behalf of New York State, to lead small and medium-sized businesses into foreign markets
Arranged and conducted the largest international conference ever held on Long Island…Globus '98
Developed and executed, in conjunction with the Brookhaven National Laboratory and the Lawrence Livermore National Laboratory, a program to retrain, into commercial areas, Soviet scientists who formerly had been concerned with nuclear, chemical and biological warfare.
Under a contract funded by the US Trade & Development Agency, conducted a one-year project in Turkey to develop for the Ministry of Education a plan to introduce educational technology into the educational system of that country. This study qualified the government of Turkey to obtain a large educational loan for The World Bank.
Established comprehensive instructional television systems in American Samoa, El Salvador, Trinidad and Tobago, Jamaica, Puerto Rico.
Trained thirty one Russian industrial sector leaders and plant managers in a one-month program in the US, demonstrating and presenting seminars across a wide range of industry sectors plus preparation and follow-up activity.
Trained a group of twelve educators from Uruguay in a one-month program in the US, after an analysis of their needs in a range of areas relating to modern educational practices, with a number of participating US universities.
Conducted an analysis of key industries in Uruguay and outlined what was necessary to project those industries into world markets
Performed an analysis of critical needs for certain agricultural sectors in the Ivory Coast
Under a contract with the Jamaica Development Corporation, developed a project to establish a World Trade Center in that community
Led trade missions to China, Southeast Asia, Africa, Europe, South and Central America, the Middle East and Africa